A former goldmining town, Daylesford is located in the foothills of Great Dividing Range. Daylesford is well known for its many bed and breakfast's and mineral springs located at nearby Hepburn Springs, the area has been a popular tourist spot since the early 1900's.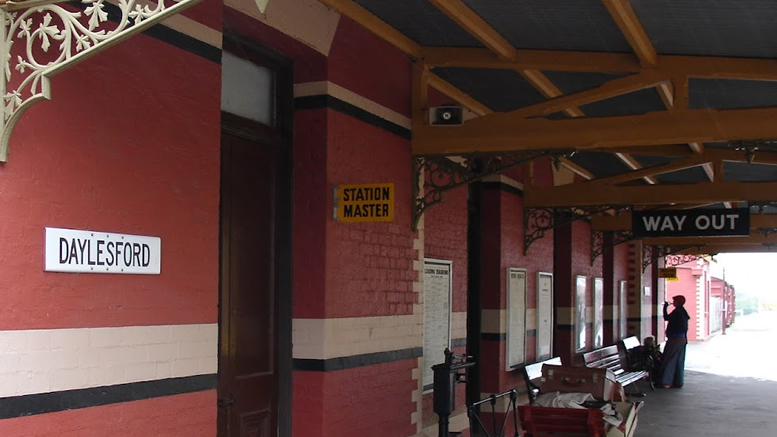 Daylesford's Vincent St is full of heritage buildings
Daylesford is rich in history and the town has had some ups and downs during the last century. Today the town is flourishing with the main streets Victorian era shops now filled with cafes, bars, art, craft and antiques especially catering to the huge influx of tourist that visit the town each weekend.
Several major events are scheduled throughout the year in Dalesford including the Chill Out festival in March, Anderson's Mill Food, Wine and Music Festival in April, the Swiss Italian Festa in May and the Fabulous Flower Festa in November. Every Sunday a market also operates next to the tourist railway selling every thing from second hand goods to local produce.
Other attractions include the Convent Gallery, which is a huge 19th Century mansion that includes a café, bar museum and gallery. Several wineries also operate throughout the region as well as a number of day spas for you to unwind at. The tourist railway operates several vintage trains through the Wombat State Forest from Daylesford Station and is great fun for the whole family.
Daylesford is Located about 115 Klm from Melbourne and is located on the Midland Highway halfway between Ballarat and Castlemaine. V/Line operates a coach service to the town as well as several tour operators.
More Day Trips