Australia - Amazing Facts
Australia is one of the most diverse places on earth, We have beaches, deserts, rainforests, snow fields, tropical paradises. With some of the most unusual animals and plant life...all which make this great continent a wonderful place to visit.
Amazing Fact No.1
Being the sixth largest country on earth, Australia is around the same size of the 48 mainland states of the USA, in-fact its double the size of Europe and has the lowest population density found anywhere on earth- with the exception of Antarctica- not counting the seals and penguins.
Amazing Fact No. 2
Australian's always tease their cousins the New Zealanders for being a bit too friendly to their sheep, but did you know Australia is the Sheep capital of the world? There are over 140 million sheep, that's about 20 per person. Mostly fluffy merinos, which produce more than 70 percent of the world's wool. - that's nothing to baaaaa about!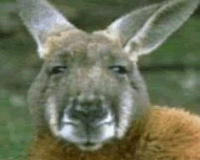 The Kangaroo is on the Australian Coat of arms with the Emu. Both earned their place by being two Australian creatures which cant move backwards